Review Cars 3: Driven to Win
I don't have to say that Pixar brings some excellent movies, right? Sadly enough, the same can't be said about games based on movies. They normally aren't worth your time and especially money. Not with Cars 3: Driven to Win though, the game is surprisingly good, not on par with the movies but fun to play nonetheless! Check out why in this review!
THE GOOD
The game stands out because of the fun racing elements, we have all played a Kart-racer before and Driven to Win feels fresh. Is it the driving on two wheels or driving backwards? The drift ability and boosting forward? The bonus medals you get for doing specific tasks? I honestly don't precisely know but one thing I do know is that the game is a blast to play, even with some negative aspects.
With 23 likeable characters (or is it cars?) you have a pretty big roster. I know it doesn't hold a match against some other racers 200-300 selectable cars but you can't really compare it with Forza or Project Cars. While I was a little sad that I couldn't race with Sheriff you still have a bunch of fan favorites to play with. McQueen, Tow, Sally and Arvy to name a few. If your kid loves the Cars-movies he or she will be thrilled to play this racer!
The game has a lot of content, most locations from Cars 2 and I think around eight new places to race, on the usual racing modes. My most fun thing was Thomasville Playgound, this is not your usual racing track but a small, open world track that you can explore. It has ten collectibles and all kinds of challenges.
MIXED FEELINGS
It's quite logical that Cars 3: Driven to Win is aimed for the younger gamers. Based on that the difficulty is sometimes a little bit too much, even on easy. It can be very frustrating to get hit by a missile from the competition that magicly catch up hundreds of meters. I'm all for exciting racers were you have to fight to remain in the lead but not if that means unfair A.I.
Cars 3 is a big recommendable game to play with friends. It's not difficult to simply jump in and enjoy the game, while some maneuvers are a little bit harder, driving backwards for example everyone will enjoy it. It's a shame, but expected that only local multiplayer is supported, so forget about destroying your American friend.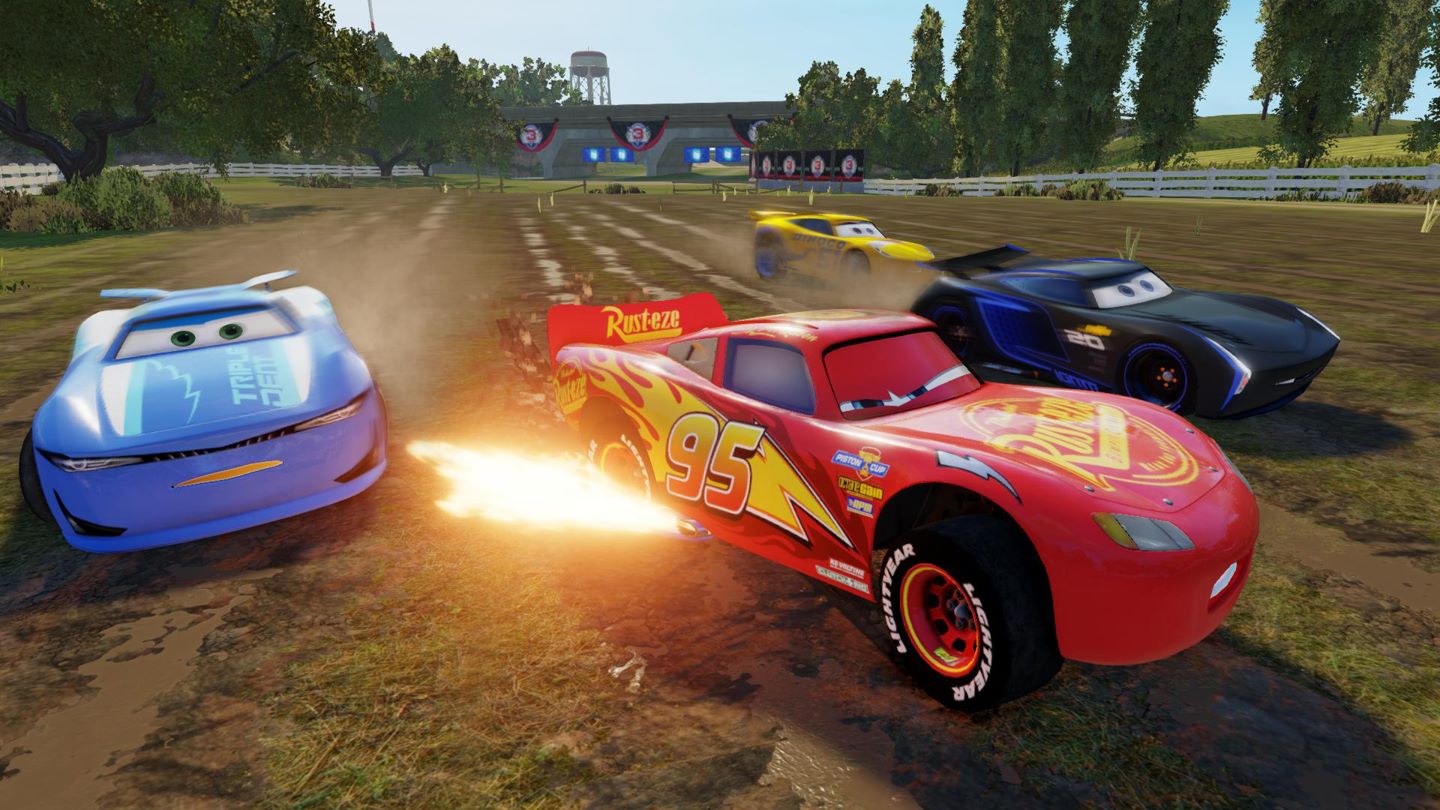 THE BAD
The why is pretty straight forward, the publisher and developer decided to release this game on multiple last gen consoles. This means that the visuals look utterly disappointing and at some moments even ugly for todays standard (or even 2012's standard) Tracks are a blurry mess and even though cars don't really drive fast you have frequent pop up.
Cars 3: Driven to Win is not your typical movie inspired videogame, far from perfect but it's actually a fun racing experience for everyone.
Founder | Editor-in-chief | Social Media Manager
Gaming is a passion and I wanted to share my Xbox enthusiasm. That's why I started LifeisXbox, to make sure gamers all around the world know what games they should buy or avoid. I would like to thank you for visiting my website. Your support is very welcome and I hope you stick around!