Review Headlander | I always love what developer Double Fine brings to the table, Halloween game Costume Quest, tactical strategy game Massive Chalice and my all time favorite Brutal Legend with Jack Black. Headlander is another original fun game from the developer, find out more in this review!
THE GOOD
One of the reasons why I adore Double Fine, is for the humor in every game that they make. Headlander is no exception, although the game has a pretty realistic story set-up.  The  humoristic bits are remarkable less than previous games, but you can only get away with a few headless chicken jokes, right? The balance between jokes and serious gameplay is cleverly done, making it a really funny and fun game to play.
The fresh side-scrolling gameplay is a pretty neat and a basis mechanic that simply works. You fly around with a head that can joint with other robotic things. Human-like or dogs, it doesn't matter. The game regularly forces you to find a specific body so you can get past a security door. It comes dangerously close to become a little repetitive but luckily Double Fine is smart enough to switch things around in time.
The world and level design from Headlander is really remarkable, you always know what to do and finding a way across multiple hazards is  more fun than I originally thought when starting Headlander.
Searching for upgrades is a common thing in games like this, but for some reason Headlander makes it refreshing again. Upgrading your head can be a tactical thing too. So thinking about what to upgrade is really important.
The difficulty is spot-on. You will never get frustrated or bored, Double Fine found a perfect line between too hard or easy, boss fight can be a little tricky but I think every gamer want a little challenge, right?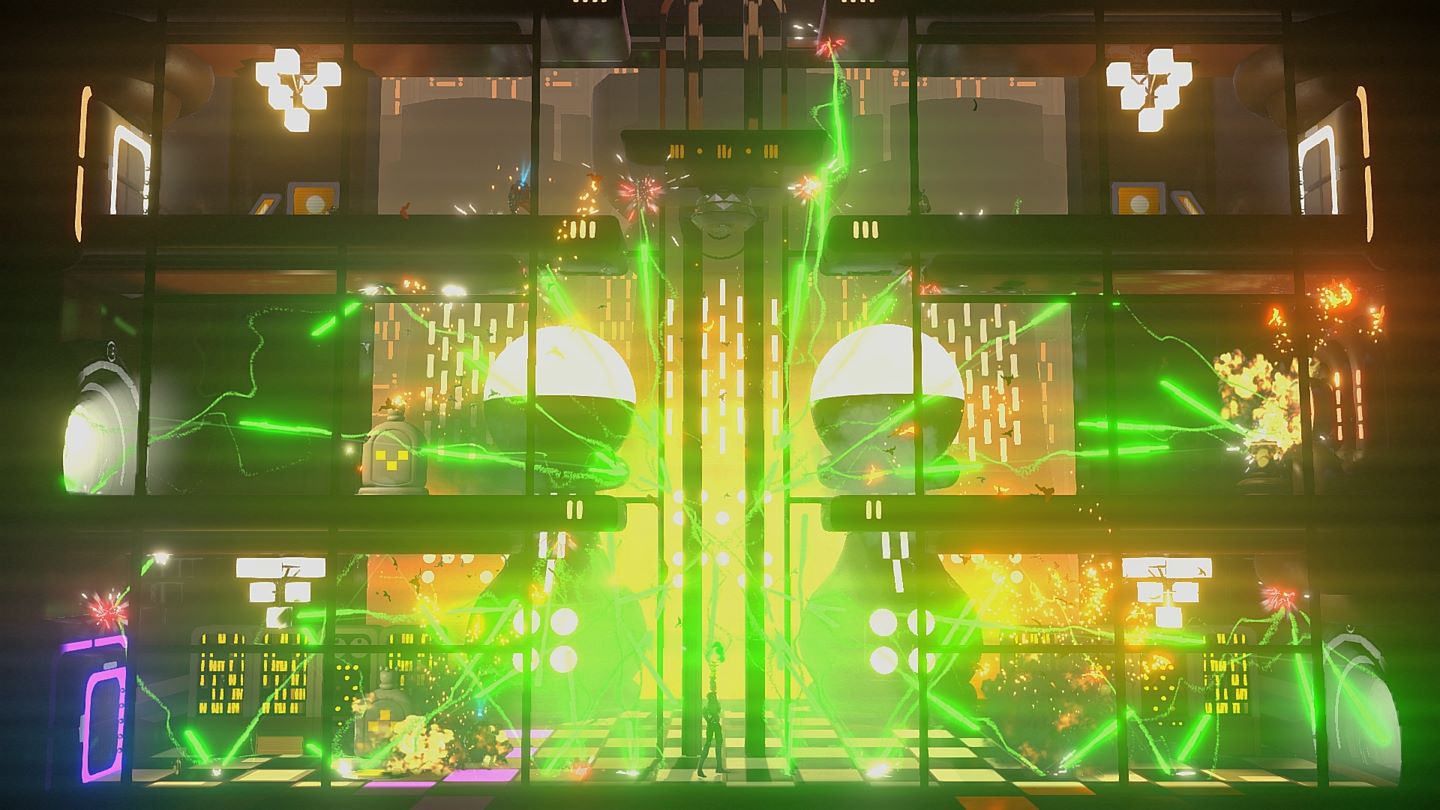 Mixed Feelings
I wish it had a little more side-quests. I have the feeling that they added the side quests towards the end of the production cycle so they had a little bit more content. An afterthought, while the few extra quests are fun and enrich the game, a few more wouldn't have hurt.
THE BAD
With some rare occasions, when many enemies are on screens, the frame rate can become a little less stable. With all the colorful explosions and lighting effects that are happening I don't blame them for having some issues. Luckily it won't spoil your fun.
Score: 88% | This might be one of the best games that Double Fine made, the balance between humor and fun is perfectly mixed. Who thought that flying around with just a head was that fun?
Founder | Editor-in-chief | Social Media Manager
Gaming is a passion and I wanted to share my Xbox enthusiasm. That's why I started LifeisXbox, to make sure gamers all around the world know what games they should buy or avoid. I would like to thank you for visiting my website. Your support is very welcome and I hope you stick around!