Xbox One's biggest exclusive game has arrived, the guardian for the console and always good for incredible sale numbers. Let's find out what I think about 343's newest shooter.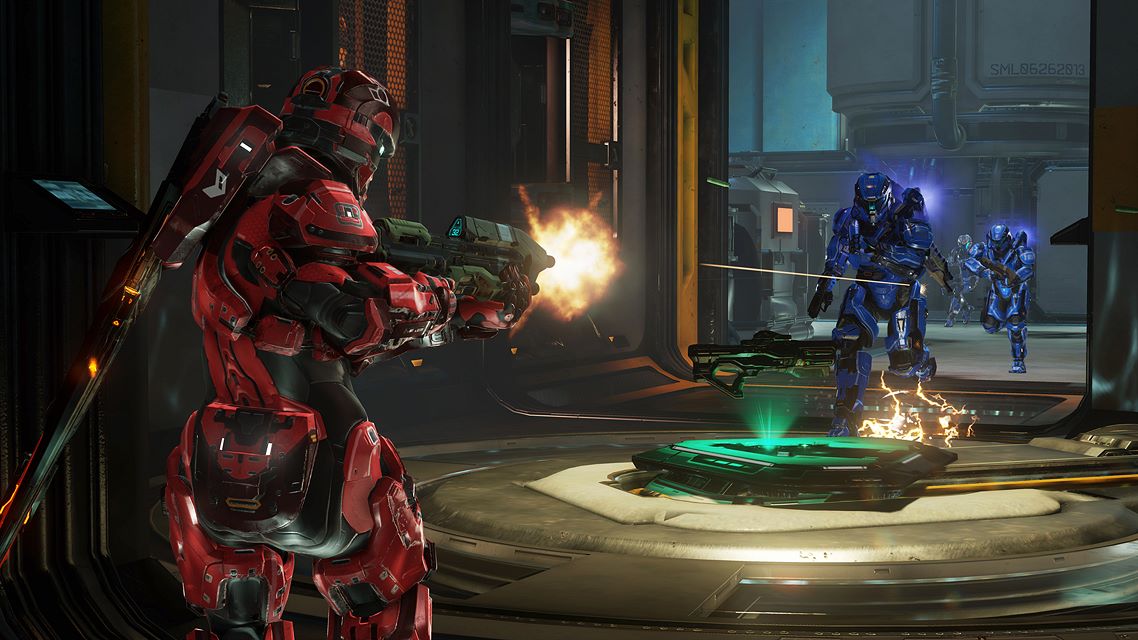 Master Chief isn't the only one in the spotlight in this newest Halo game, you could say that Guardians is Spartan Locke's game because you don't get to play often as Master Chief. Not really an issue for me but I can imagine that loyal Halo fans will be disappointed. Anyway, to make up for that 343 made sure that Halo fans have enough new lore and story to experience and I have to say that the storytelling is fantastic, on par with the excellent gameplay.
THE GOOD
Great artdesign
Interesting story between Master Chief and Locke
Brand new online modes that bring Halo to a new high class level
Requisitions rewards in multiplayer is addictive and balanced
Chatter between Blue team and team Osiris, great for backstory and humor moments.
New Spartan abilities improve the gameplay
MIXED FEELINGS
Graphics could have been better,  levels are insanely well made and beautiful and the skylines are simply the best I ever seen but some levels, for example the glass level is simply ugly and weird. Halo 5 suffers from some pop up too and the backgrounds are often low resolution 2D backgrounds. Halo has always been a showcase for Xbox with performance and graphics, that isn't the case for Halo 5.
THE BAD
No more local co-op
Normal and heroic are a little easy
Score: 82%
Founder | Editor-in-chief | Social Media Manager
Gaming is a passion and I wanted to share my Xbox enthusiasm. That's why I started LifeisXbox, to make sure gamers all around the world know what games they should buy or avoid. I would like to thank you for visiting my website. Your support is very welcome and I hope you stick around!