Bulb Boy
Sometimes you have to admire the creative work from developers, with some games you wonder what kind of drug they were using. Bulb Boy is one hell of a LDS-trip, and while I definitely don't want to encourage doing that (seriously, don't) for this game it's freaking awesome. Read more about this scary-looking point-and-click game in this review!

THE GOOD
Bulb Boy can distinguish itself from other point-and-click games with fantastic level and character designs. It starts with the playable characters and throughout the game you come across brilliant enemy designs and gameplay mechanics. The game overloads you with personality, despite having vague cut scenes and no dialogue. The art style speaks for itself and is beautiful to experience. The mix between cute and gruesome is something you don't see every day, at least not like Bulb Boy.
If you think South Park went far with Poo-jokes than you haven't played Bulb Boy. I won't spoil stuff but gosh…  you come across some disgusting and hilarious gameplay-moments. I'm sure you won't forget a particular toilet moment. Who knew eating chicken could cause such issues… I'm afraid to eat my favorite chicken dish vol-au-vent.
I love it when developers use creativity with some common features. Achievement hunter or not, it is funny to see ◕ ◡ ◕ or (⊙⌒⊙) in descriptions and having Achievements for small easter eggs.
Best about Bulb Boy? The atmospheric sound and sound effects, it literally sucks you right into the green visuals. It is by no means an impressive orchestral work but all the small touches makes it a great audiovisual game.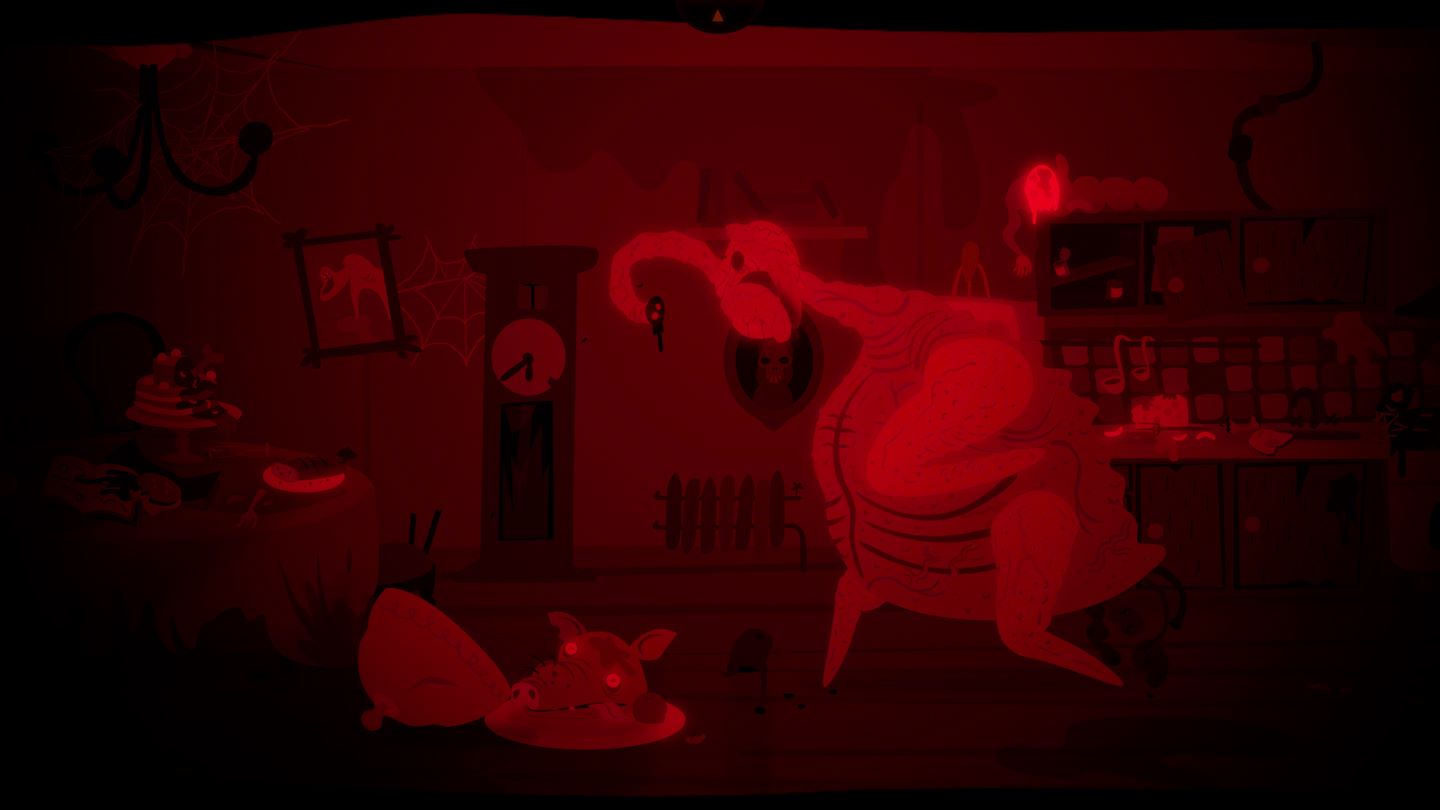 MIXED FEELINGS
The majority will love the colour filter that is used for Bulb Boy but at the same time I can understand that some gamers dislike the game for it. It is a little shame that all the great detail is overshadowed by a green filter but it makes the game unique too.
Considering the adult horror theme I was hoping to see a few more difficult puzzles. The hardest one for me was feeding a creature by the lake because I didn't really get the gameplay mechanic. Everything else is simply finding and using the correct item at the right time, nothing hard about that.
After playing Bulb Boy I was sold about the visuals and sound but gameplay was a little tedious and calculable. Exploring the small levels was your primary goal, hoping to find an item that you can use on an object.
THE BAD
It was disappointing to see the end after only two hours, with little to none replay value. I wanted to see more disturbing enemies, wanted to explore more weird-looking levels, damn… such a shame.
A small game, but worth your time. An audiovisual package that many games aim for but never reach, Bulb Boy is a fine example for great creative talent. It is a shame that the game hurts itself a little by being a little light on content.
Founder | Editor-in-chief | Social Media Manager
Gaming is a passion and I wanted to share my Xbox enthusiasm. That's why I started LifeisXbox, to make sure gamers all around the world know what games they should buy or avoid. I would like to thank you for visiting my website. Your support is very welcome and I hope you stick around!