Review Abzû | This isn't your typical game and to be honest calling it a "game" might be totally wrong. An interactive piece of art would be a better description. That makes Abzû quite difficult to review, not everyone will understand or enjoy the experience but please don't be afraid to try it out. I hope this review will convince you, more experiences like this would benefit the Xbox platform. 
THE GOOD
Underwater sections in games always frighten me, I will let you think why for a few seconds. One… two… three… I'm pretty sure you guessed it… controls. Luckily Abzû has great control, swimming and exploring the levels is a breeze and allows that everyone, young or old can truly enjoy it.
Abzû isn't really a long sea ride but I'm sure you will replay some levels again for the awe-moments or just for the meditation mode , to have it as a television screen saver when you have some friends in the house.
You have the ability to ride with large sea creatures, they don't really provide any reason why you should do it but it's just really fun to do. Controlling a huge whale and jumping out of the water stays something very neat to look at, even if you did it ten times before.
The visual dream has some help with a soundtrack that many games can be jealous about. The subtle sounds are emotional and bring the game to life. To be honest I'm not sure what my favorite part of the game is, the great visual art or the wonderful emotional music and sound. One thing is for sure, Abzû has one of the greatest overall sounds of this generation.
Seeing the sea life is one of the most impressive things I have witnessed so far on consoles. As you can see in the gameplay video below, Abzû isn't afraid to do some very technical stuff.  That's not all though, each and every level has some kind of breath taking scene, great camerawork often makes it even better. The best things I've seen wasn't scripted, making it even more impressive.
Mixed Feelings
Some level progression systems don't really make much sense. It's hard to explain without spoilers but not all things fit the concept of Abzû, for example the robot that opens doors.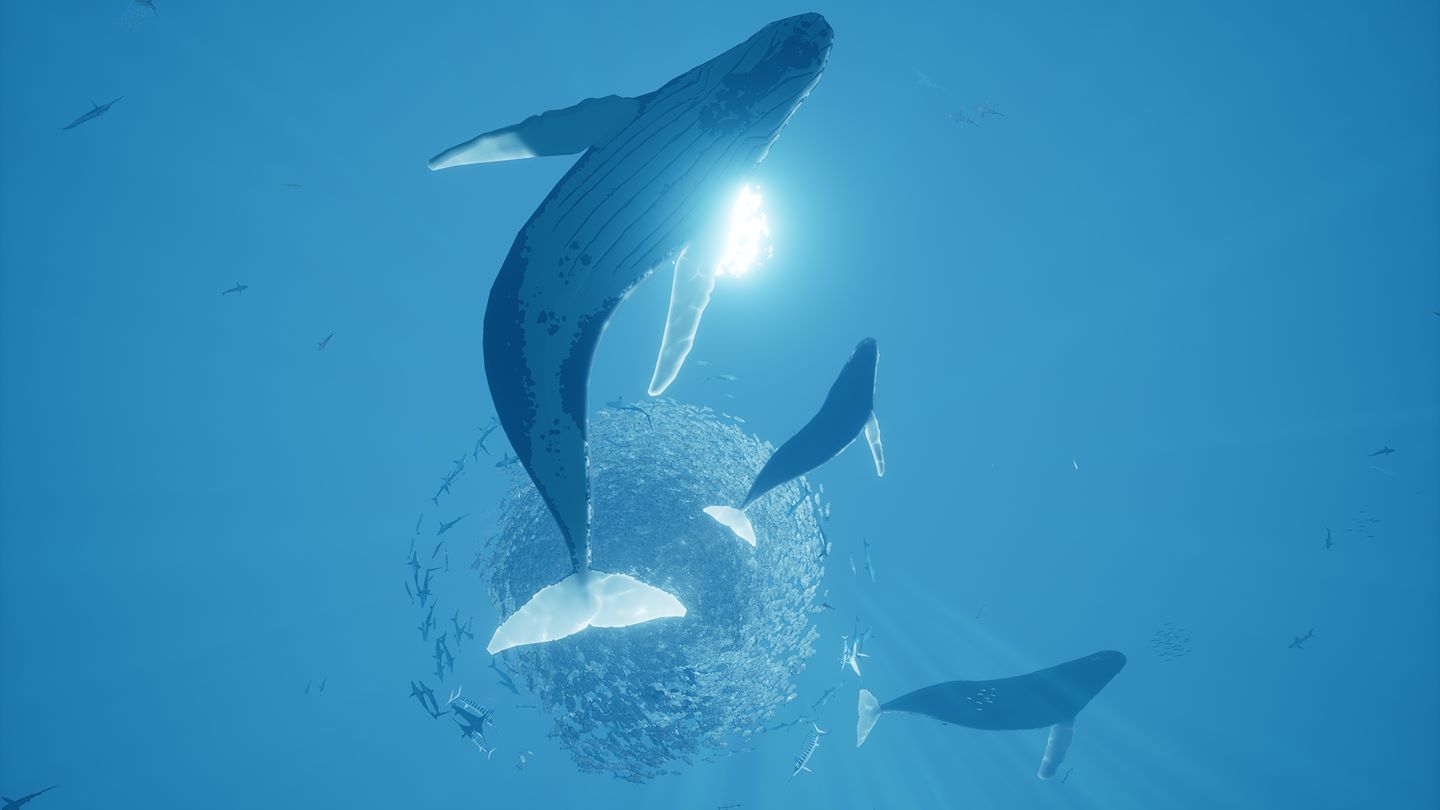 THE BAD
For gamers that see Abzû as a game and not really as an impressive piece of interactive art it will be a lackluster experience. It just doesn't really have much things to do besides looking for collectibles.
Score: 90% | Speechless, that's one word to describe the art from Giant Squid's debut game on Xbox.  I was expecting many things after hearing the positive reactions from the PS4 release and the fact that the art director from Flower and Journey was behind Abzû but despite everything it still managed to surprise me. Bloody brilliant, if only the game aspects were on par we would have had one of the greatest games ever made.
Founder | Editor-in-chief | Social Media Manager
Gaming is a passion and I wanted to share my Xbox enthusiasm. That's why I started LifeisXbox, to make sure gamers all around the world know what games they should buy or avoid. I would like to thank you for visiting my website. Your support is very welcome and I hope you stick around!