Review WRC 6 | I'm not the biggest racing fan but I always had a weak spot for rally games. Growing up with Colin mcRae Rally and still regularly playing rally games on Xbox. That said, you can imagine that I was happy to see a review code in my mailbox. Now, a few days later you can read the review!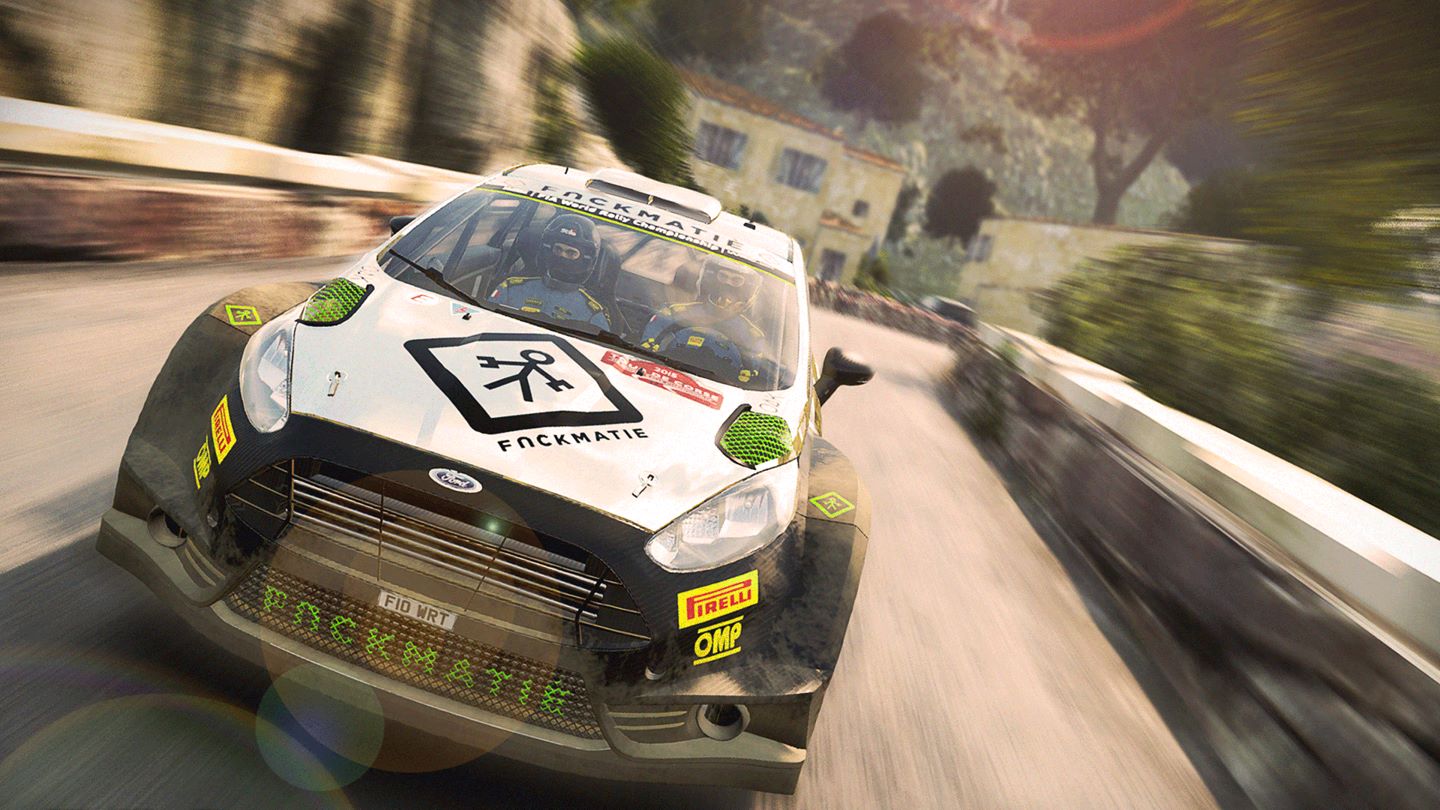 THE GOOD
One thing that immediately stands out when you compare it with the previous WRC is the improvement in graphics. Lighting is excellent, just like before but everything just looks a lot better and more realistic. If Forza Horizon 3 wasn't out yet it would have been more impressed but seeing the difference between WRC 5 and 6 is night and day.  The dust effect is really well done, might even be the best dust effect I have seen in a video game!
Career Mode is a really fun experience, starting from junior WRC. Building, or rather driving your way to the top is a pretty long task that will keep every rally or driving fan entertained
Not comparing it with Dirt Rally is really hard, Codemasters rally game was incredible, while WRC 6 doesn't reach that milestone it's still a really fun rally racing game. The main difference is the driving feeling, WRC 6 is a little bit more arcade when it comes with driving handling. Making it a lot more enjoyable for beginners and average gamers.
Online gameplay, its something that WRC 6 does a lot better than Dirt Rally. Having different real-time ghosts is addictive and competitive, you don't miss having real cars on the road. That's not what rally is about. Online challenges are a nice touch too, often following the real  World Rally Championship. I really respect the developer for investing that many time for the online modes. After all, you could wonder if its worth it investing that many time for a limited online players. I'm still really happy they did because it makes WRC 6 stand out from the competition.
With more than 400km roads from official fan favorite rally tracks, 50 drivers with for example Sébastien Ogier and many real life teams and cars WRC 6 is a dream for World Rally Car fans.
MIXED FEELINGS
When you go off the track you will spawn again on the road. Not without a penalty of course. Mostly this feature is pretty good but sometimes I didn't need it and I got ten seconds penalty for absolutely no reason. A little frustrating, it doesn't happen much though.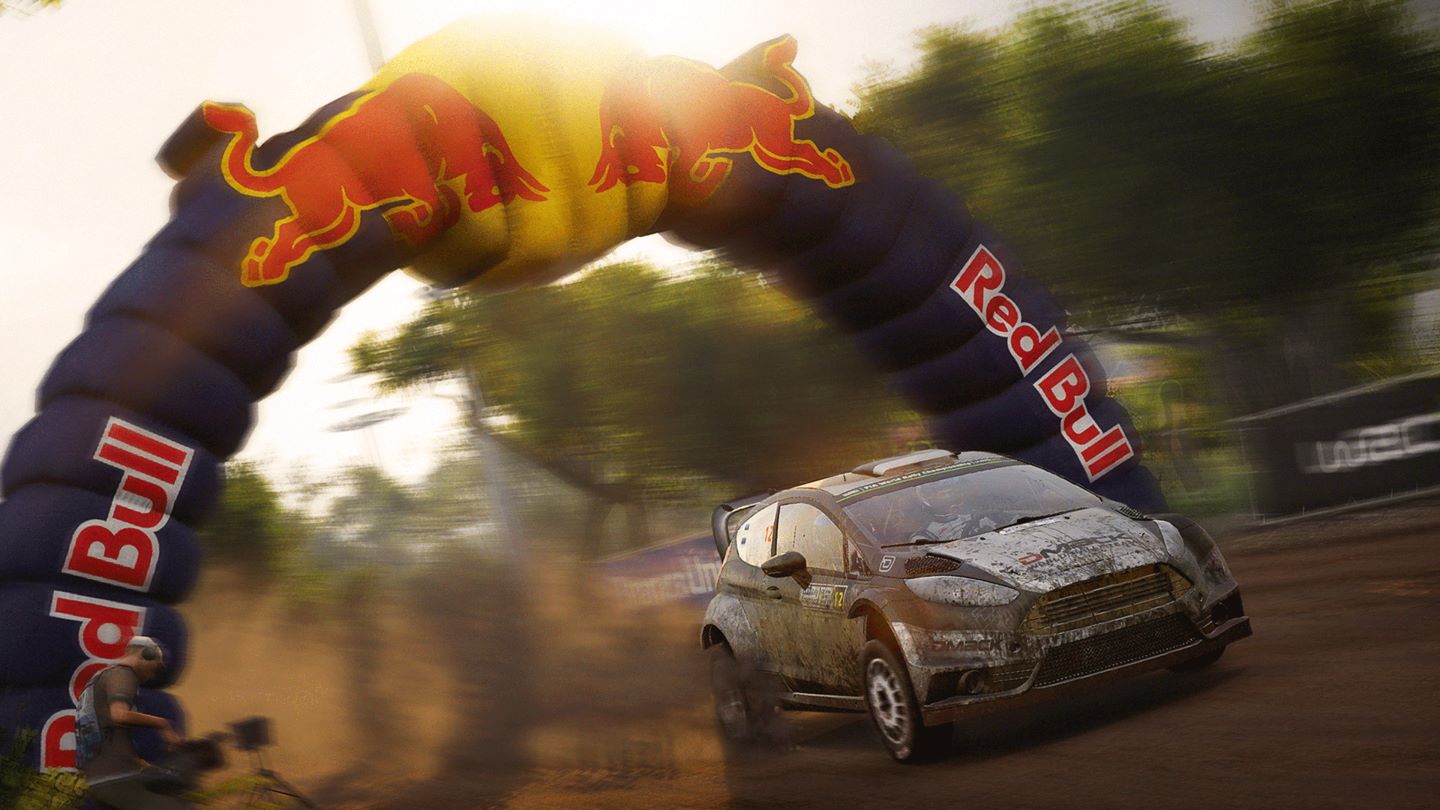 THE BAD
Kylotonn Games did some impressive improvements when you compare it with WRC 5 but something that is unchanged is the terrible co-driver. Calling out wrong turns, giving wrong cut or don't cut warnings or simply saying things too late. If the developer manages to improve this for the next WRC game ill be really happy.
WRC 6's tutorial starts really strange, I even restarted it again because I thought it was glitched. For the first half the co-driver is completely absent. Good luck guessing what is up a head without a mini map or the typical co-driver voice in rally games in a fully upgraded rally car from Volkswagen.
Without a doubt WRC 6 is a good-looking game but it comes with a big price. You will see quite a few pop-up on your screen and the frame rate isn't really stable too.
Score: 78% | WRC 6 is a much better game when you compare it with last year's version. Much more fine-tuned graphics, better car handling and some great online gameplay. A shame about the performance and co-driver, if they up their game a little more  for next year it can beat Dirt Rally.
Founder | Editor-in-chief | Social Media Manager
Gaming is a passion and I wanted to share my Xbox enthusiasm. That's why I started LifeisXbox, to make sure gamers all around the world know what games they should buy or avoid. I would like to thank you for visiting my website. Your support is very welcome and I hope you stick around!