Review: Squid Hero

Score:  79/100
The summary and good & bad after the break!
What's going on Xbox community? First an elephant with Tembo and now a cuttle-fish in Squid Hero.
When can your child enjoy a Kinect game? Ill tell you, with an enjoyable simple to explain experience with a funny recognizable character. Dear reader, that's Squid Hero for Kinect. From the studio Virtual Air Guitar that also released Boom Ball for Kinect comes this pretty fun and addictive but kinda repetitive motion game that everyone can play. Well almost everyone, you do need legs and arms to play this, but I digress. You control the tentacles from the cute character to move left or right, up and down and your task is destroying ice chunks and avoiding bombs or wooden barricades. It's relatively easy but at the same time a little hard too, if you want high scores. You pick up ice chunks and throw them at other ice chunks with the same colour to get points, while your doing this you must get coins and avoid every danger on your path. For Kinect players Squid Hero is a no-brainer, especially for its cheap price. I also want to thank the developer for not abandoning Kinect!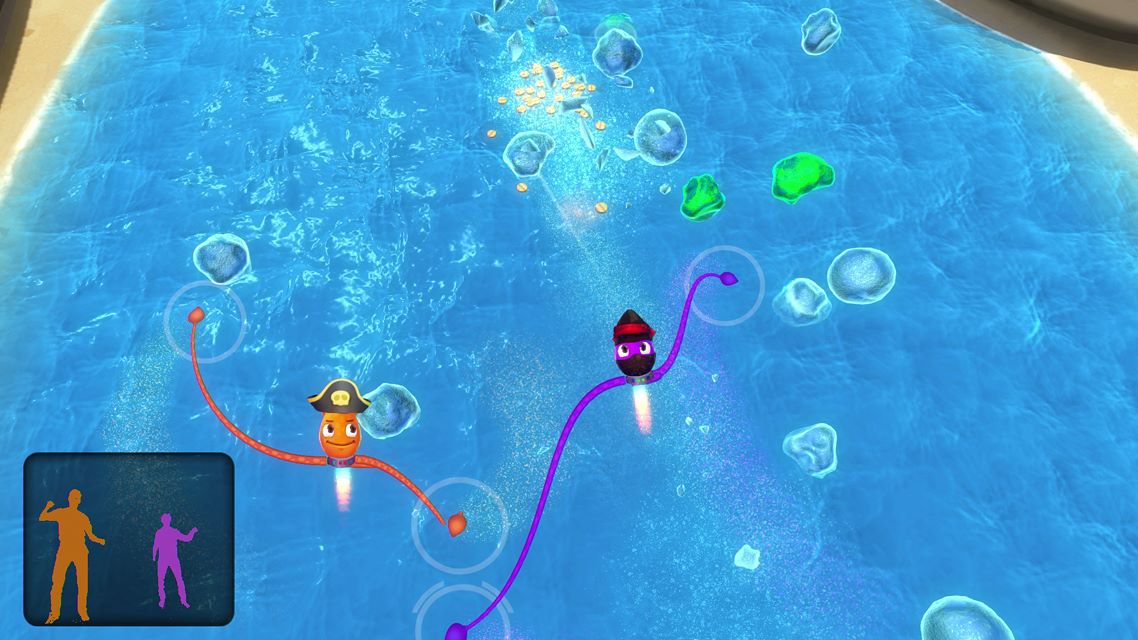 THE GOOD!
(fun) Kinect games are pretty rare these days.
Perfect for young kids and adults.
Cute welcoming graphics
THE BAD!
Can become repetitive after a while
Buy this if you like: Boom Ball for Kinect, Kinect Adventures!
Founder | Editor-in-chief | Social Media Manager
Gaming is a passion and I wanted to share my Xbox enthusiasm. That's why I started LifeisXbox, to make sure gamers all around the world know what games they should buy or avoid. I would like to thank you for visiting my website. Your support is very welcome and I hope you stick around!