Puzzle games always seem to fascinate me, Q.U.B.E: Director's Cut from Toxic Games wasn't any different. It combines some clever Portal-like gameplay with fancy white graphics and it will test your patience. 
—Train your mind with some difficult but logical puzzles
Puzzle game fans stop reading and buy the game. I could end my short review with that, but that would be extreme even for LifeisXbox. Q.U.B.E. is a fun but sometimes stressy experience. You always know what to do next but getting there is something else. That's good for the usual puzzle gamer but for a newcomers it may be a little "mindblowing"  The clever puzzle design and clean white presentation makes Q.U.B.E. into something special. The concept is simple though, you control two gloves that are able to turn, shift or pull out colourful blocks so you can continue your adventure. New gameplay mechanics are slowly introduced so the concept stays fresh for the five hour game experience.
THE GOOD!
Clever puzzle design, you always know what to do.
For a puzzle game the graphics and sound are very well done
interesting storyline works well for this kind of game
Controls couldn't have been any better
THE BAD!
Lacks replay value and a little short (4-5 hours)
Score: 73/100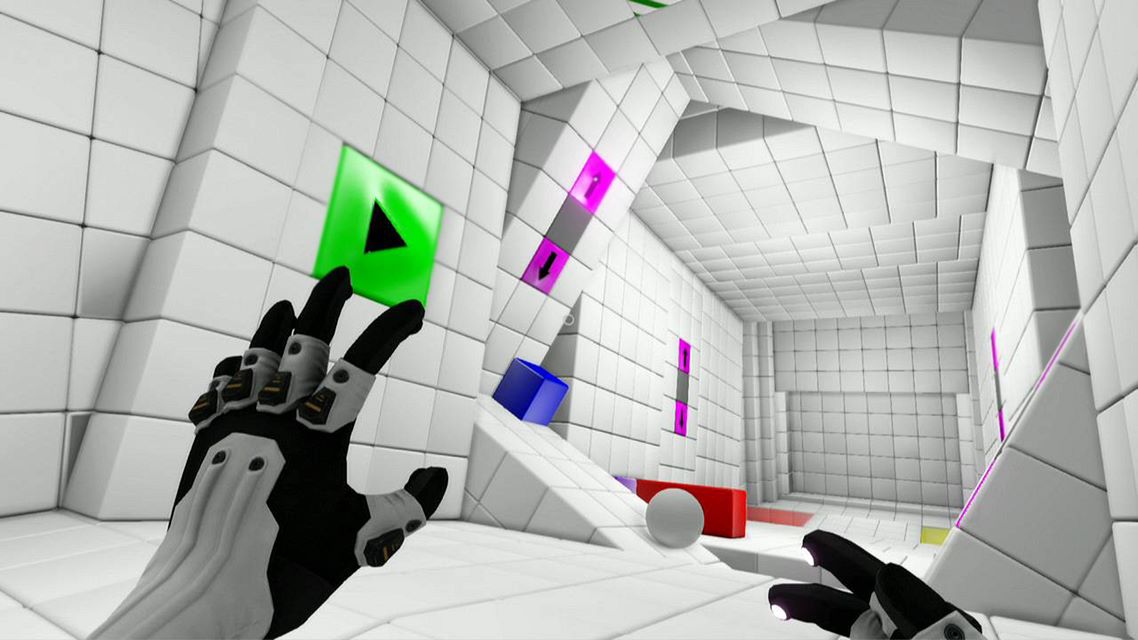 Founder | Editor-in-chief | Social Media Manager
Gaming is a passion and I wanted to share my Xbox enthusiasm. That's why I started LifeisXbox, to make sure gamers all around the world know what games they should buy or avoid. I would like to thank you for visiting my website. Your support is very welcome and I hope you stick around!