Pumped BMX + is a console version of the mobile Pumped BMX 2, with new features and content. It's a perfect example why mobile games should be more than welcome on Xbox One!
-Learning to ride a bike
Let it be known, don't let kids play this game if they still need to learn how to ride a bike. Pumped BMX + is a difficult game that requires patience and button knowledge. I have to say that the combination of momentum, different trick checklists per stage and level design is a perfect balanced work. Everyone will be able to finish the easy levels and everyone will have a hard time finishing the harder levels. You could compare it a little with Trials Evolution but with a different art design. With simple and a little boring graphics the game is easy on the eyes, don't expect any mind blowing settings or effects. (It's a mobile port after all)
THE GOOD!
Addictive fast and tricky gameplay
Lots of different tricks
Easy controls
THE BAD!
Will becoming repetitive fast
Plain graphics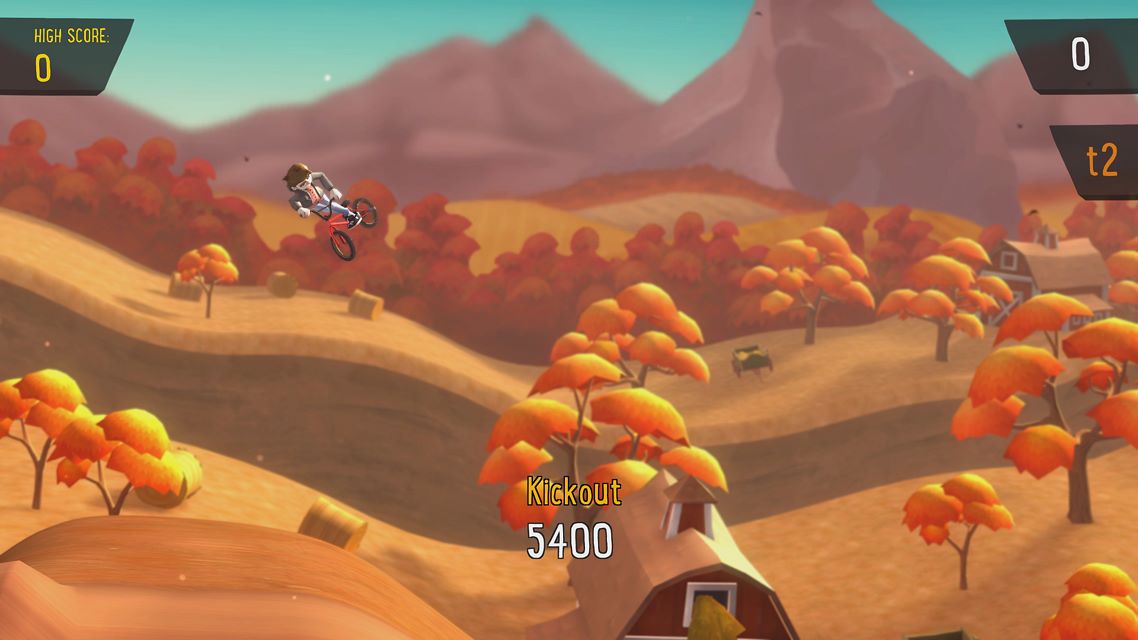 Score: 64%
Founder | Editor-in-chief | Social Media Manager
Gaming is a passion and I wanted to share my Xbox enthusiasm. That's why I started LifeisXbox, to make sure gamers all around the world know what games they should buy or avoid. I would like to thank you for visiting my website. Your support is very welcome and I hope you stick around!