Dutch developer Self Make Miracle brings Penarium, or what I like to call it:Willy's death scenes volume 1 and it's something that's worth downloading!
-Welcome to the circus of death!
You control Willy, a cool looking boy that is tricked joining a false circus. Instead of fun and laughter Willy finds himself trapped and forced to survive rounds of danger.  The 2D arcade-style levels will force you to have lighting fast reflexes and split second decisions. The game is pretty tough but stays fun and addictive, besides the Simon Says-like parts everything is high-paced, surrounded with a beautiful art-design. It's just a shame that it lacks a little graphical diversity. Anyway, it was my most fun circus visit in years.
THE GOOD!
Fast-paced gameplay that will keep you playing for hours
Fun local multiplayer mode
Art-style is unique enough to make it stand out
Easy to learn controls so everyone can play it
Well balanced difficulty
Cheap in price for the content you get
It's that kind of game that will make you go for the highest highscore possible, in other words the replay value is high.
THE BAD!
Simon Says-like gameplay in Story didn't feel right for the game
Could use a little more diversity
Score: 83%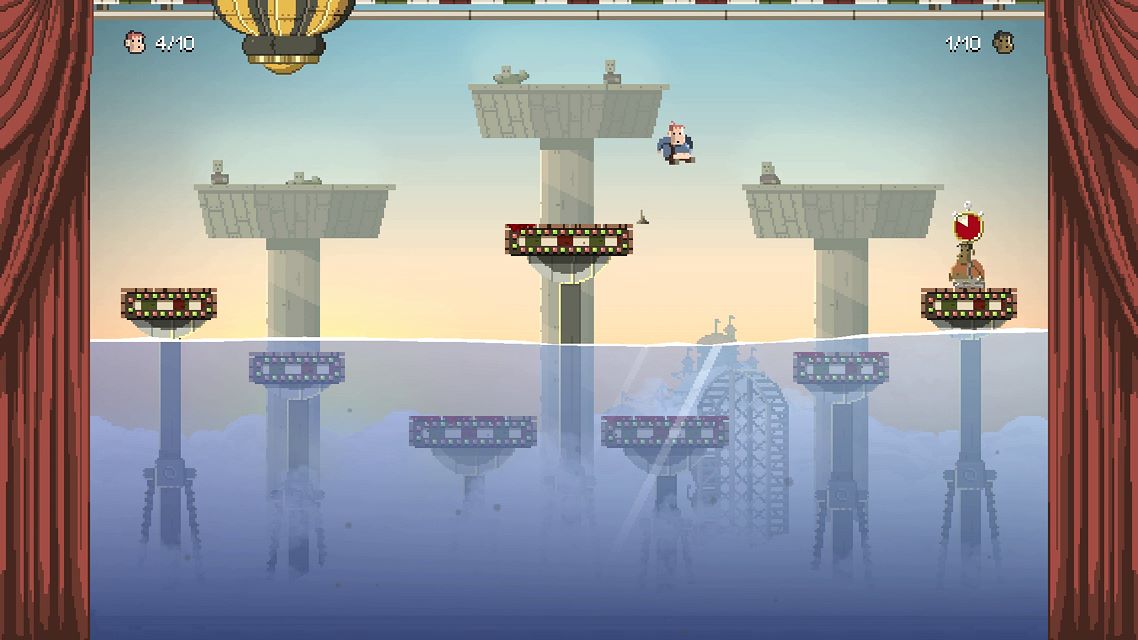 Founder | Editor-in-chief | Social Media Manager
Gaming is a passion and I wanted to share my Xbox enthusiasm. That's why I started LifeisXbox, to make sure gamers all around the world know what games they should buy or avoid. I would like to thank you for visiting my website. Your support is very welcome and I hope you stick around!