Playing with words in an RPG setting, that's Letter Quest in a nutshell. Is it a mix that works? Let's find out in this review for Letter Quest: Grimm's Journey remastered!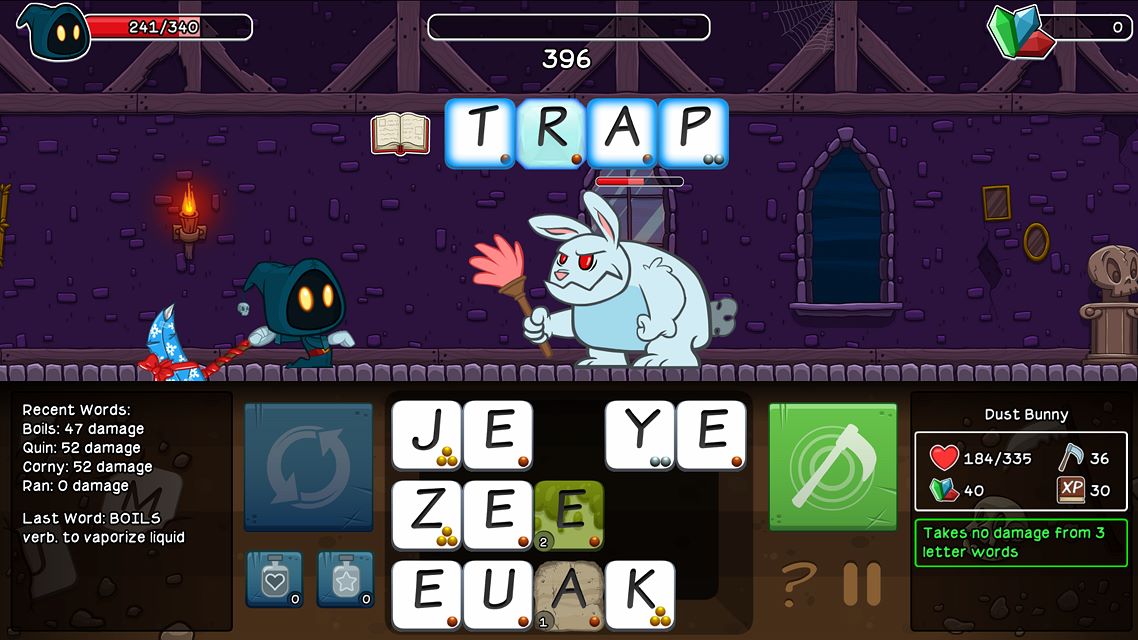 THE GOOD!
Finding the highest possible word is really addictive, you can compare it with Scrabble. The letterboard is constantly evolving with new letters, power ups or negative elements that makes it a challenging but fun experience.
The cute graphics are simple but fits the game perfectly. The various charming monsters have a great art design, with a few funny touches.
The RPG-like experience system brings a lot of depth, it's a real surprice how an easy concept for finding words can be so deep.
Considering the content and how great its been executed the price is really cheap. You have hours and hours of content and it remains fun.
THE BAD!
While the basic spelling gameplay is easy you need to know the English language pretty well. So for non-speaking English gamers it can be pretty hard.
Conclusion:
Score: 90% | A perfect role-playing word finding  game with a lot of things to do. It's brilliant for short or long play sessions alone or with the help from friends. I salute developer Bacon Bandits for delivering an awesome one-of-a-kind experience and receives a very deserved LifeisXbox's Recommended tag.
Founder | Editor-in-chief | Social Media Manager
Gaming is a passion and I wanted to share my Xbox enthusiasm. That's why I started LifeisXbox, to make sure gamers all around the world know what games they should buy or avoid. I would like to thank you for visiting my website. Your support is very welcome and I hope you stick around!