Review iO | Crazy how an incredible easy concept can deliver such an addictive and fresh experience, that's how you can describe iO in the best way.  Let's take a deeper look with this review for developers Gamious game iO!
THE GOOD
You control a ball that can shrink or become bigger, your task is to travel the 2D-level and reach the ending point. Sounds easy right? The concept might be, but the gameplay is really tough. You have to take a few things in consideration, momentum and gravity.  I'm going to make a very weird comparison but the gravity and momentum mechanic is kinda similar with making a roller coaster in Rollercoaster Tycoon. You have to really learn to make use of it, you don't have to be a physics scientist but skill is really required to finish most of the levels.
iO's lasting appeal is off the charts, you have more than 200 levels and each level has bronze, silver and gold medals. For you "normal gamers" don't have any hope for beating all Gold medals, I'm honestly wondering if it's even possible.
Visually iO isn't breaking any records but your path is always clear. The most important thing is that the game doesn't require anything more. It runs smooth and I love how they used color to make things beautiful.
One thing that really striked me was the accurate physics, without a doubt the physics are a break or succeed factor and Gamious totally nailed it. You can always count on gaining believable momentum from ramps, as a result gamers have a fun and addictive experience.
Mixed Feelings
It's a missed opportunity that iO doesn't support leaderboard, so fighting with your friends about having the best time on a level isn't possible.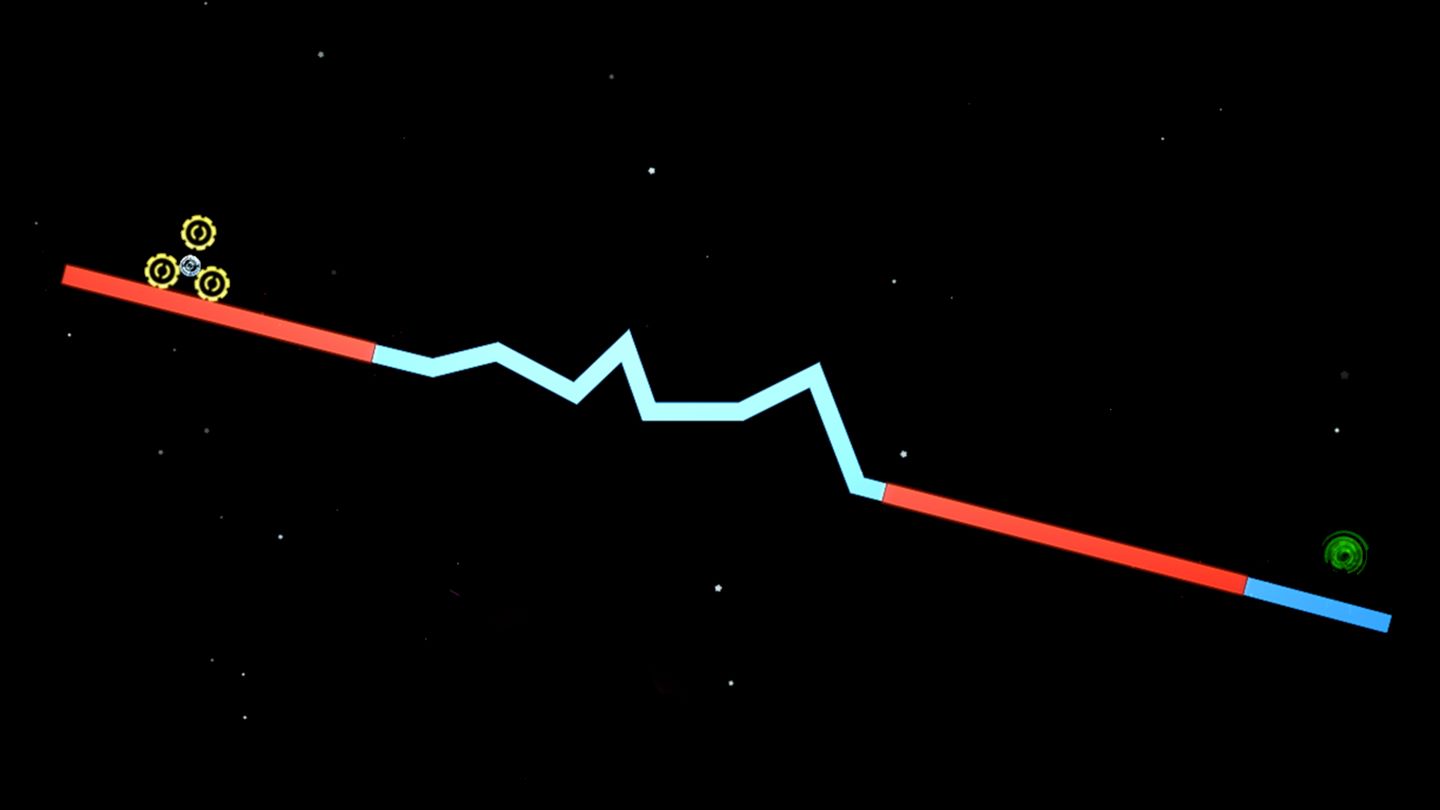 THE BAD
You would think that a 2D game can't have a bad camera, unfortunately for iO I got quite a temper with how the camera worked. When you make your ball smaller the camera zooms in too. It's a cool effect at first but it reduces eyesight and makes you fail a level more than it should be. iO requires accurate and precise control so you can imagine the frustration when you miss a jump because you had to make your ball smaller.
79% | I'm using my openings sentence again, crazy how an incredible easy concept can deliver such an addictive and fresh experience. Developer Gamious made something pretty unique with iO, most of the things are perfectly fine-tuned and will provide an awesome challenging game for hardcore gamers. 
Founder | Editor-in-chief | Social Media Manager
Gaming is a passion and I wanted to share my Xbox enthusiasm. That's why I started LifeisXbox, to make sure gamers all around the world know what games they should buy or avoid. I would like to thank you for visiting my website. Your support is very welcome and I hope you stick around!