Review Ghost Blade HD | Let me tell you a secret, I adore shoot em ups  (also known as shmup) so I was really looking forward for Ghost blade HD! It didn't disappoint, but read more about that in this review!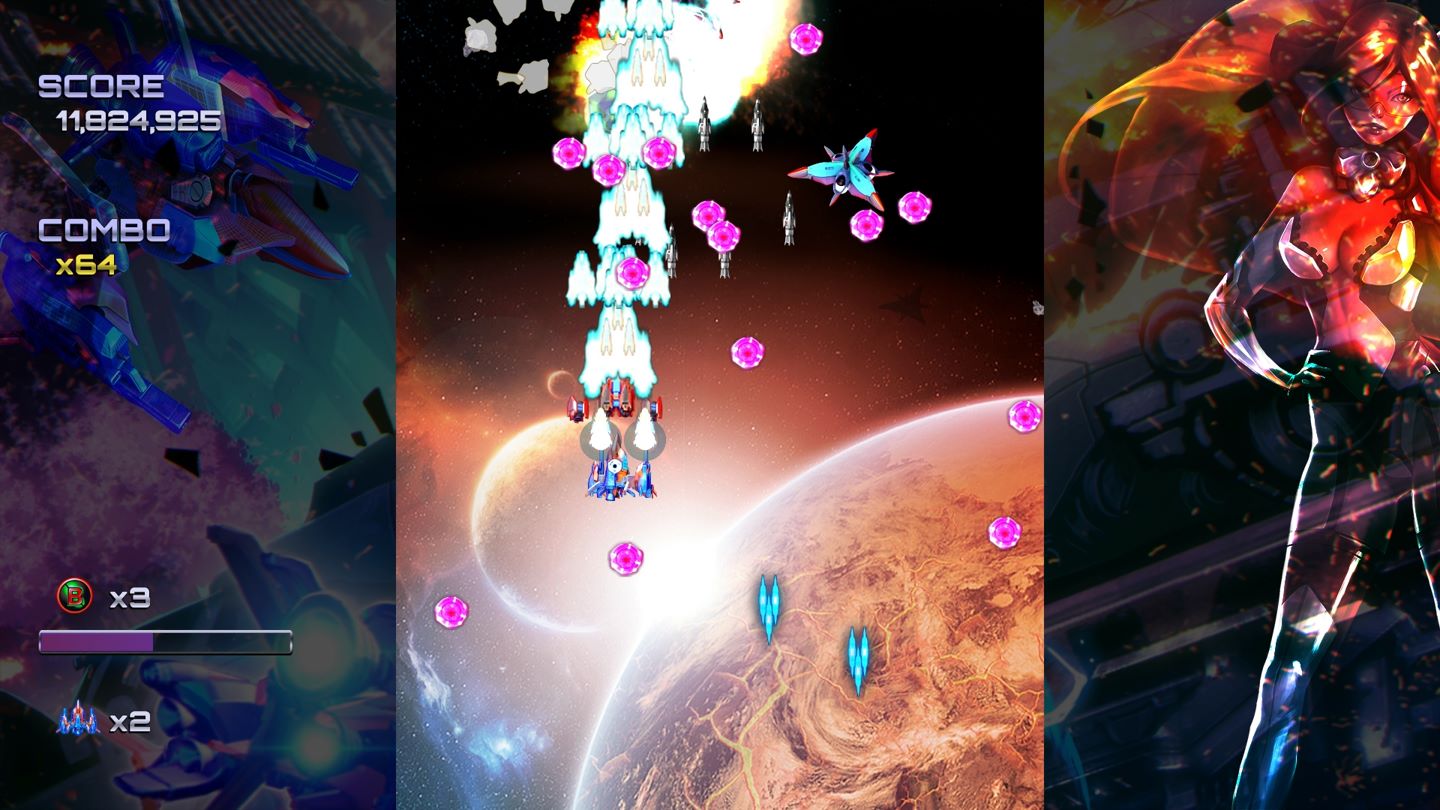 THE GOOD
The Shoot-em-up genre is almost synonymous with difficult gameplay and Ghost Blade HD isn't any different. I'm pretty sure that even on easy players will struggle to reach the final boss and defeat it. I have always been a fan for the genre and I'm pretty good with it too but I'm not shy to say that the normal difficulty is causing me some issues, hard is a pure nightmare for me and hat's off to you if you can finish it! This is a good thing though, you are always motivated to get a higher score and finally beating that stage.
Nail biting and addictive gameplay, you don't have many stages in Ghost Blade HD but you can spend countless of hours trying to beat the game and getting a higher online leaderboard score. Sweaty hands and your full attention is required to play this, at times you'll have a "Holy shit" how did I avoid that-feeling and that's one of the great moments from Ghost blade!
Good news for those lucky enough to have a skilled friend that loves shoot-em-ups too. Ghost Blade HD can be played in local-co op play, things get even more hectic but it's really fun!
Perfect soundtrack to give an even bigger high thrilled experience.
Mixed Feelings
A game like this doesn't really need a story, but it's still a shame that the developer didn't really take the time to set something up. I honestly didn't miss it, gameplay is my main concern with a game like this but I know some gamers desire something more.
THE BAD
* The developer designed some intentional Slow down while shooting enemies, I wasn't the biggest fan for this, as I originally stated in the review.  After publishing the review the developer contacted me to say that this can be shut down in the options menu. I want to apologize that I missed this while playing the game!
Deadly frame rate issues and slowdown. I'm honestly a little shocked how a simple looking game like Ghost Blade HD can have performance issues. Sure, you have a ridicules amount of bullets and enemies on your screen but that can't be an excuse for some performance issues. If the Xbox One is powerful enough to run Forza Horizon 3 or even an indie game like INSIDE I'm fairly sure that Ghost Blade HD should be able to run without issues too. Nope, no excuses, especially because a smooth frame rate is crucial for reaching high-scores.
Score: 73% | Ghost blade HD is another good shmup on Xbox One, the local co-op is pretty unique and I can really recommend it for hardcore genre players. It will keep you entertained for hours, days and weeks!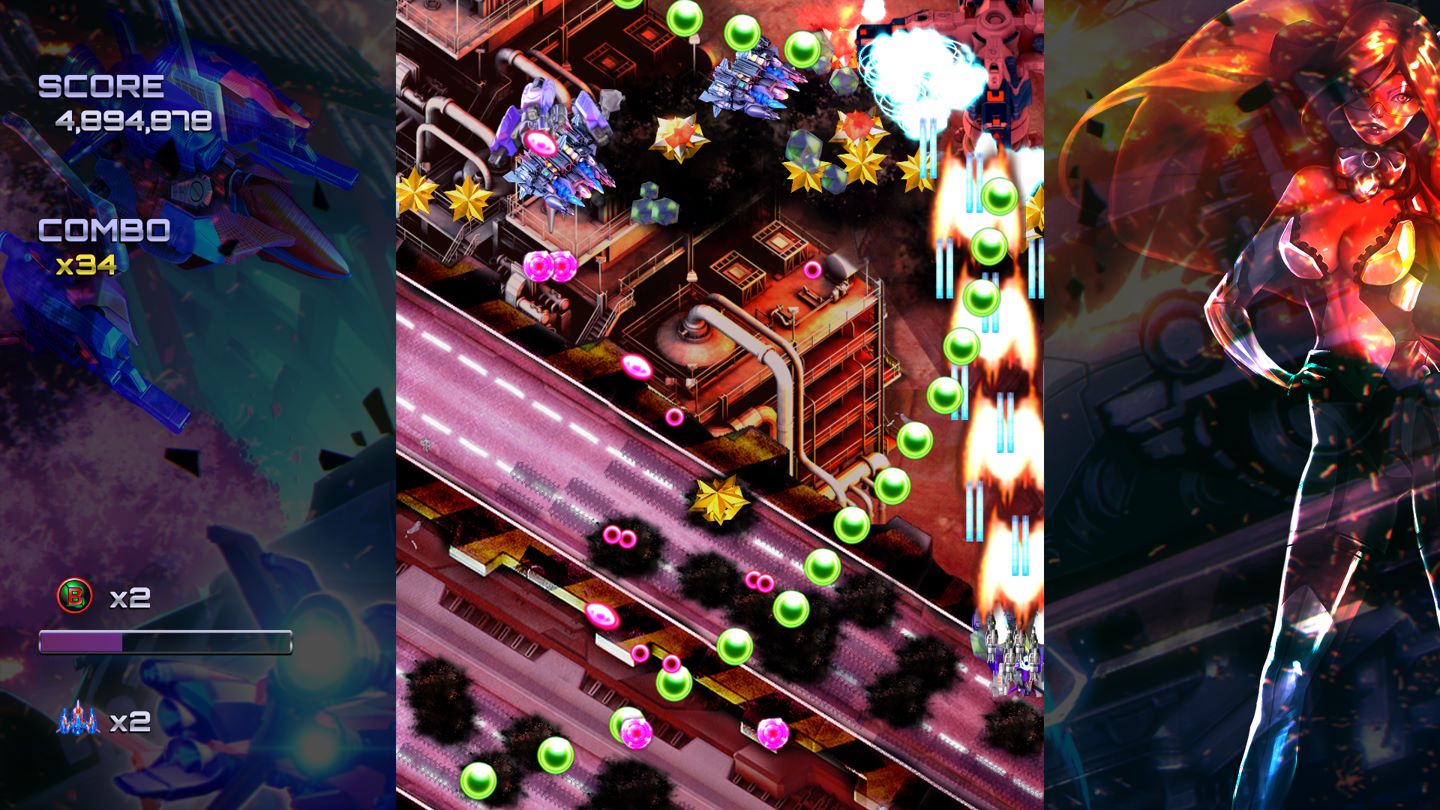 Founder | Editor-in-chief | Social Media Manager
Gaming is a passion and I wanted to share my Xbox enthusiasm. That's why I started LifeisXbox, to make sure gamers all around the world know what games they should buy or avoid. I would like to thank you for visiting my website. Your support is very welcome and I hope you stick around!