Guns, Gore & Cannoli, the name itself deserves some credit but the game too. Made by the Belgian Crazy Monkey Studios they make me, a Belgian gamer really proud!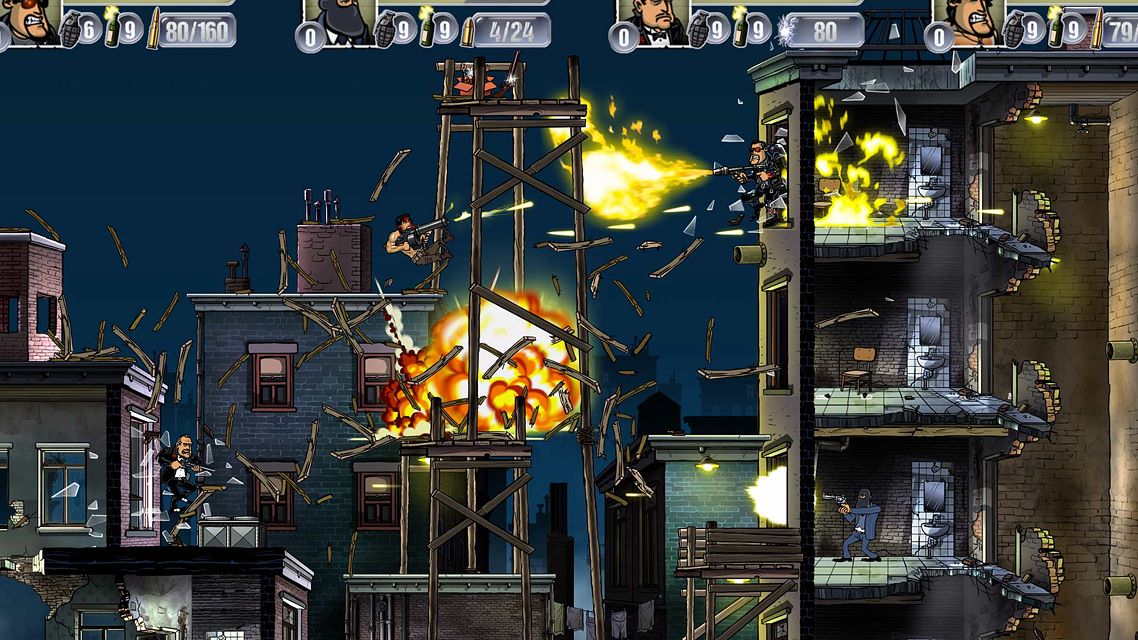 – Buy this, Capiche?
Xbox One already has a few 2D side-scrolling action games but Guns, Gore & Cannoli stands out with it's humor and mafia setting with zombies. With a lovely art style, big variety of enemy types and balanced difficulty the game stays fresh in the pretty short story mode. For an indie-game the voiced dialogues are spot on, although I find it weird that the subtitles and voiced conversations don't always match. While adventuring with character Vinnie you'll come across some nice looking colorful environments and hordes of enemies, you're not alone though since you can play local co-op
THE GOOD!
Voiced actors are really good
The humor is spot on with the mafia setting
Art design and character design is really good
MIXED FEELINGS
Co-op mode is great but only local
Some extra replay value would have been welcome
THE BAD!
A few noticeable frame drops when playing
78/100
Founder | Editor-in-chief | Social Media Manager
Gaming is a passion and I wanted to share my Xbox enthusiasm. That's why I started LifeisXbox, to make sure gamers all around the world know what games they should buy or avoid. I would like to thank you for visiting my website. Your support is very welcome and I hope you stick around!