Paranautical Activity, hearing the name makes you instantly curious about playing the game. While the graphics and roguelike gameplay won't be for everyone, it has a specific charm that I really appreciate.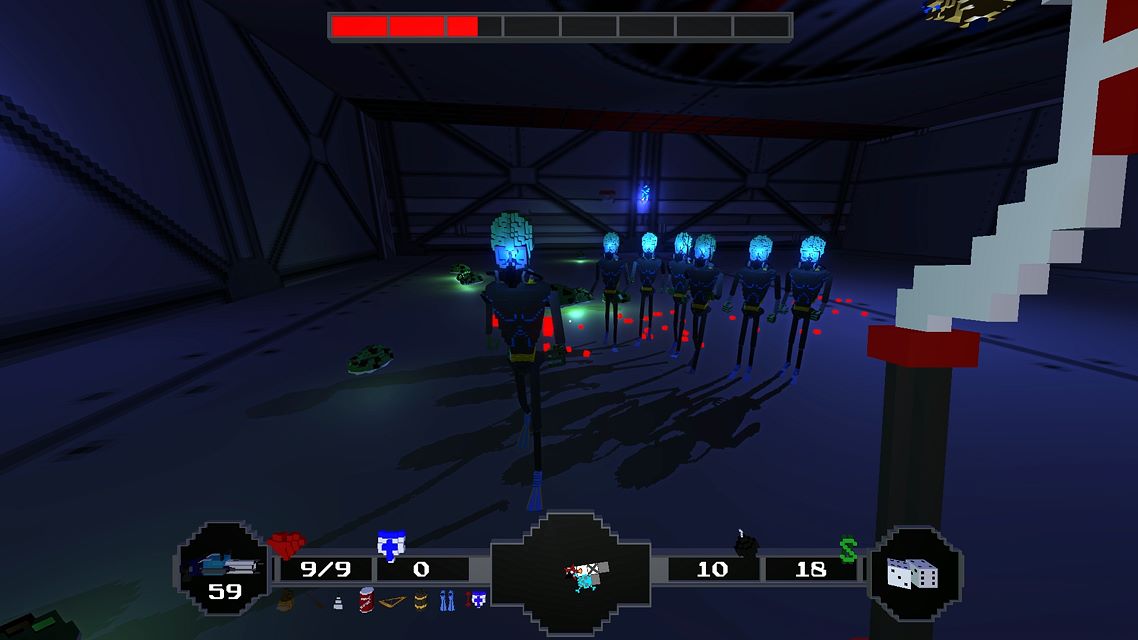 THE GOOD
Moving from one random  room to another is really satisfying, you never know what to expect and that gives you that unwrapping a gift feeling.
Floating whales and weird looking devils, the enemy design and variation is well done. Especially the bosses have a scary and impressive look.
The soundtrack gets your blood pumped and fits perfectly with the action on screen.
Four starting characters. Each with different stats and weapons, making sure that every character plays differently.
Getting to know each and every powerup is a fun experience. After a while you know what you should take or avoid at all cost.
THE BAD
Most of the time the game is too dark, a few more light sources would have been nice.
I absolutely hated the complete darkness level, what an unfair and annoying random event.
Not all weapons are useful and fun to use.
Some kind of story or explained reason why things happen would have been welcome
Conclusion:
Score: 72% | Over the past months we had a  few roguelike games on Xbox One, while Paranautical Activity  doesn't bring anything original, it is a fun and challenging game. It has a few flaws but nothing major, so it's surely a worthy purchase if you love the genre.
Founder | Editor-in-chief | Social Media Manager
Gaming is a passion and I wanted to share my Xbox enthusiasm. That's why I started LifeisXbox, to make sure gamers all around the world know what games they should buy or avoid. I would like to thank you for visiting my website. Your support is very welcome and I hope you stick around!