Review Fifa 17 | As a big football fan that plays Fifa for 500 hours a year, September is always a nice time.  Always curious for what's new and what they improved. This year we have The Journey, Frostbite Engine, new set-pieces and more. No need to defend against reading this review, attack and check out this Fifa 17 review! 
THE GOOD!
Fifa's new game mode, The Journey totally surprised me. Not only does it have much more content than I thought, the actual story is pretty decent too. Who would have thought a few years ago that we would be playing a football game with an emotional story? For an annualised game like Fifa its always nice to see that EA comes with something new for the players, every single year.
Hunter is the football player that you play as in The Journey, the thing that's really cool is choosing what he needs to say. You always have three options, with consequences. Yup, you read that right, a slight RPG-mechanic in Fifa!
All the game modes you played before are now improved too. UT has new challenges , forcing you to play with some cards. Career Mode has several improvements but the one that stood out for me was making your own manager.
Let's talk about the new engine that powers Fifa 17, Frostbite. It is not the big jump that I was expecting when it was announced but everything looks significantly better.  Football players look fantastic, Premier League managers and referees now have real likenesses, great lighting effects and much more crisp textures. Making it every difficult to choose what looks better Fifa 17 or the fantastic looking NBA 2k17.
Visually Fifa 17 looks good but the great atmosphere comes from the incredible sound. Each and every year Fifa has an incredible soundtrack and unbelievable fan cheering and singing. It's truly a one-of-a-kind experience for your ears.
EA's licensing rights are impressive and add incredible value for gamers. Having the chance to play with all the famous clubs in the world or even playing with less famous clubs like Gent from Belgium. I can't imagine the workload for having every player, stadium, kit and more in-game but its totally worth it.
---
Mixed Feelings!
Teammate AI has been positively increased since last year, they now run a lot more in open spaces and in general seem to know what they should do. The same can't be said about playing against AI, it's hair pulling difficult trying to retake the ball. Sometimes the AI simply passes the ball for minutes. You can do all the pressing you want but with the new physics-engine taking that ball takes way too much effort.
Likely because of Frostbite but players have much more animations. Goalkeepers are faster on their feet and can save more balls from up close. The only downside is that some animations make the game slower and less accurate, before the attacker turns and runs after the ball after losing it, too much seconds are lost.
Commentary with Martin Tyler and Alan Smith are back. I promised myself not to compare the two big football games in their separate reviews but I just have to say that Fifa's commentary is far superior when you compare it with PES 17.  That said, it might be time to switch to new voices, after quite a few hundred hours with previous Fifa's a new voice sound won't hurt.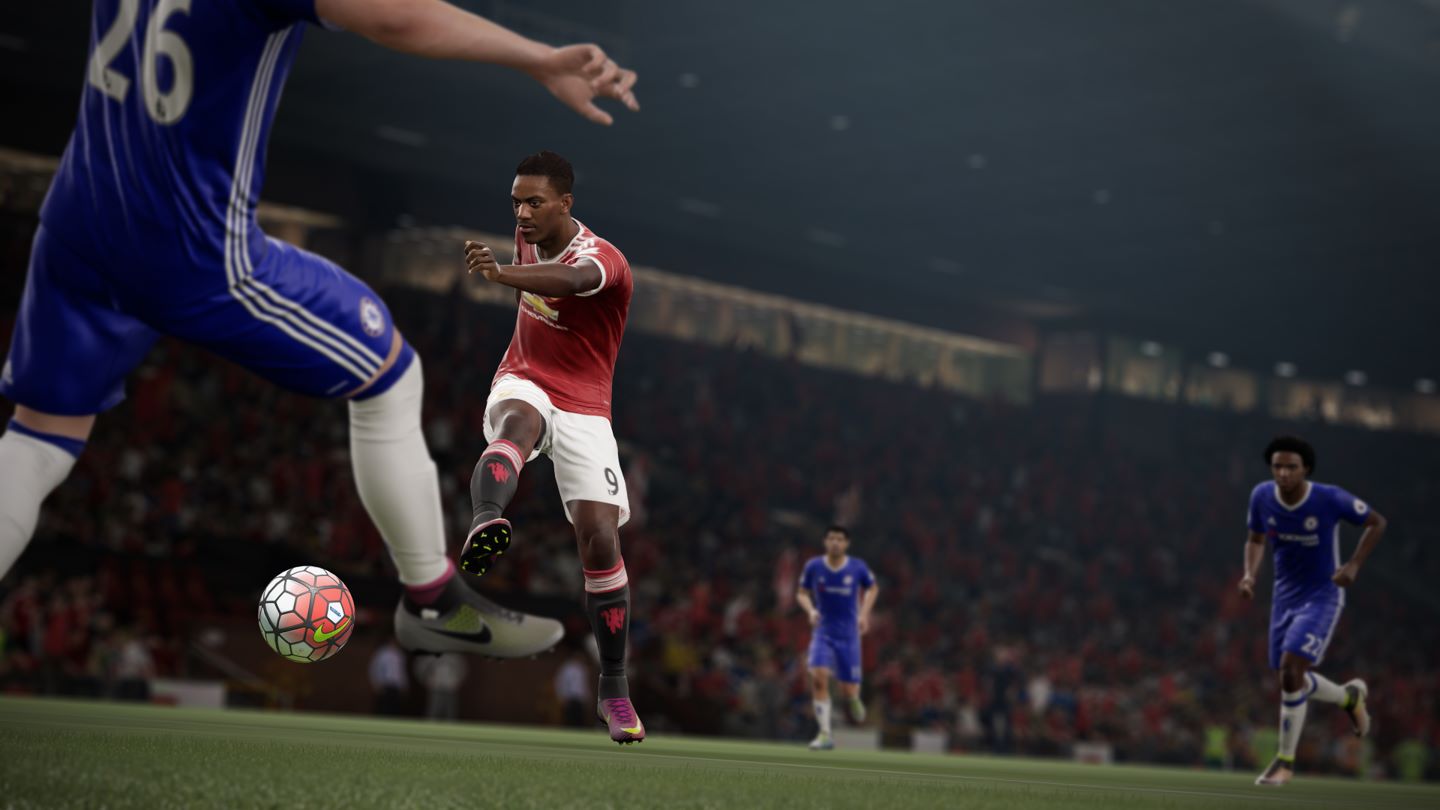 ---
THE BAD! 
What on Earth did EA do with Fifa's penalties? Calling it completely broken isn't even far-fetched. Aiming your shot has become insanely difficult and inaccurate.  Making changes just to have some changes isn't the right path to take. Penalties worked perfectly before, now they don't.
Unpleasant things that happen outside of your control seem to happen a lot more than before. Especially with corners, freaky weird things happen when players are close to each other.  Definitely funny to watch but when you concede a goal because a defender failed what he was supposed to do is very annoying.
Score: 84% | Fifa 17 surprised me with the excellent The Journey game mode. It feels and looks better than ever with Frostbite but the actual gameplay took a minor yellow card. That said, I know ill still be playing this game for many, many hours and you should too.
Founder | Editor-in-chief | Social Media Manager
Gaming is a passion and I wanted to share my Xbox enthusiasm. That's why I started LifeisXbox, to make sure gamers all around the world know what games they should buy or avoid. I would like to thank you for visiting my website. Your support is very welcome and I hope you stick around!