10tons first game they created way back in 2003 is now available on Xbox One, remastered and still crazy fun!
– Let's go on a date, love. Let's survive this alien planet!
Crimsonland is a  top-down shooter with just one objective, survive.  You do that by eliminating the enemies with all sort of weapons, some cooler and stronger than others but that's how Crimsonland works. You'll quickly get a favorite but you won't always find what you want. You have to adapt and take choices fast or else the angry spiders, lizards and more will kill you in a heartbeat.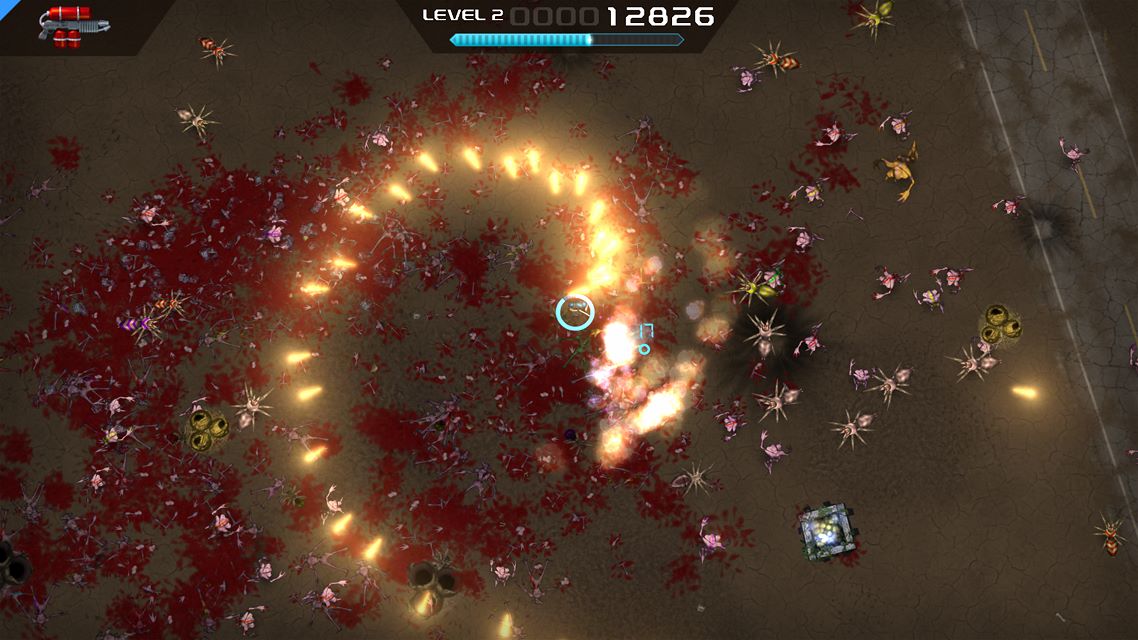 The Good!
Brilliant local co-op gameplay for two, three or four players
Addictive Quest mode that let's you unlock new weapons and perks for the survival mode
Survival mode has big replay value with all the different weapons and perks. And of course, you want that number one spot in the leaderboards.
Mixed Feelings
The Bad!
No online play, a shame
Graphics are really basic
Score: 70/100
Founder | Editor-in-chief | Social Media Manager
Gaming is a passion and I wanted to share my Xbox enthusiasm. That's why I started LifeisXbox, to make sure gamers all around the world know what games they should buy or avoid. I would like to thank you for visiting my website. Your support is very welcome and I hope you stick around!