Review Lethal League | Released in 2014 for PC, Lethal League from Dutch Studio Team Reptile hits Xbox One with fast gameplay and a great soundtrack! Thinking you're ready for this mix of dodgeball and 2D fighting game, Super Smash Bros and Pong? Come check our impressions about Lethal League!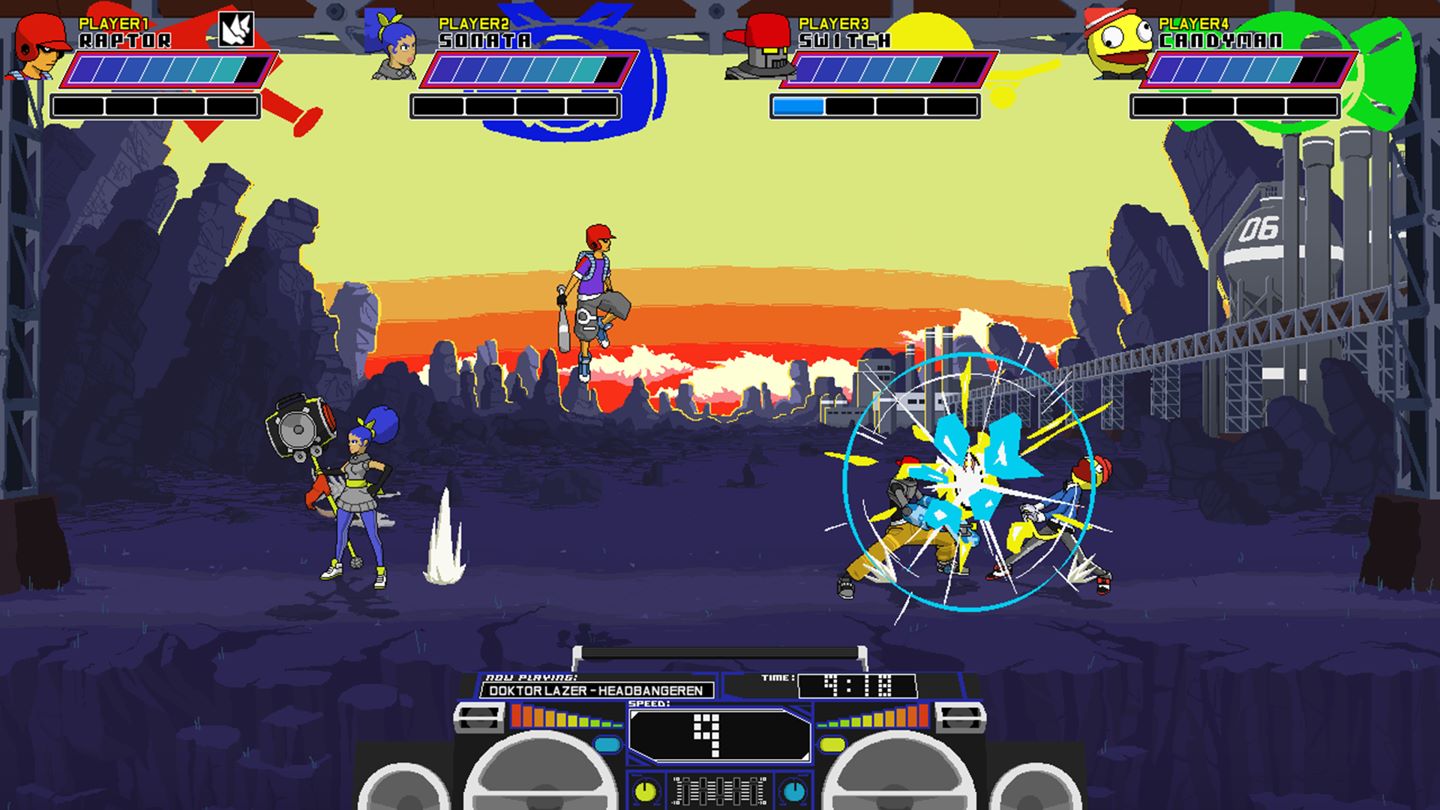 THE GOOD
Guys, what a soundtrack! It's based on electronic music with hip hop/funk beats that suits its pace. Without noticing, you'll find yourself tapping your feet along the rhythm all the time. Some of the songs will really stick to you.
The gameplay is simple and efficient: With only four buttons, one to hit the ball (can be charged for a stronger hit), one to jump, one to taunt and one to prop the ball, what works as a defense against stronger attacks. Double pressing the attack button unleashes your special move, which varies according to the character you're using. The controls are fine and precise, something that is extremely important as the ball speed starts to increase.
Each character has some special skills: some can climb the wall while others have double-jump. This makes the characters slightly different from each other.
The challenge provided by the AI is excellent: in the first levels, it's almost impossible to lose a match. But soon the difficult level increases and you'll find yourself having a hard time to defeat the bots (not to mention the final boss).
Loading times between matches are really fast, taking around 10 seconds to start. How I wish every other game had a performance as good as this one…
 MIXED FEELINGS
You have only 6 playable characters (and maybe one secret… who knows). I believe adding more unlockable characters would increase the lifespan of the game.
The graphics of the game are very simple. I liked its art style, but the characters are way too simple and could be more detailed.
You have a few options and game modes: online, versus (both including free for all, in teams and some sort of pong or soccer in teams), and extra, that includes training and challenge modes (this last one works like a single player or arcade mode). I really feel like there's something missing in here.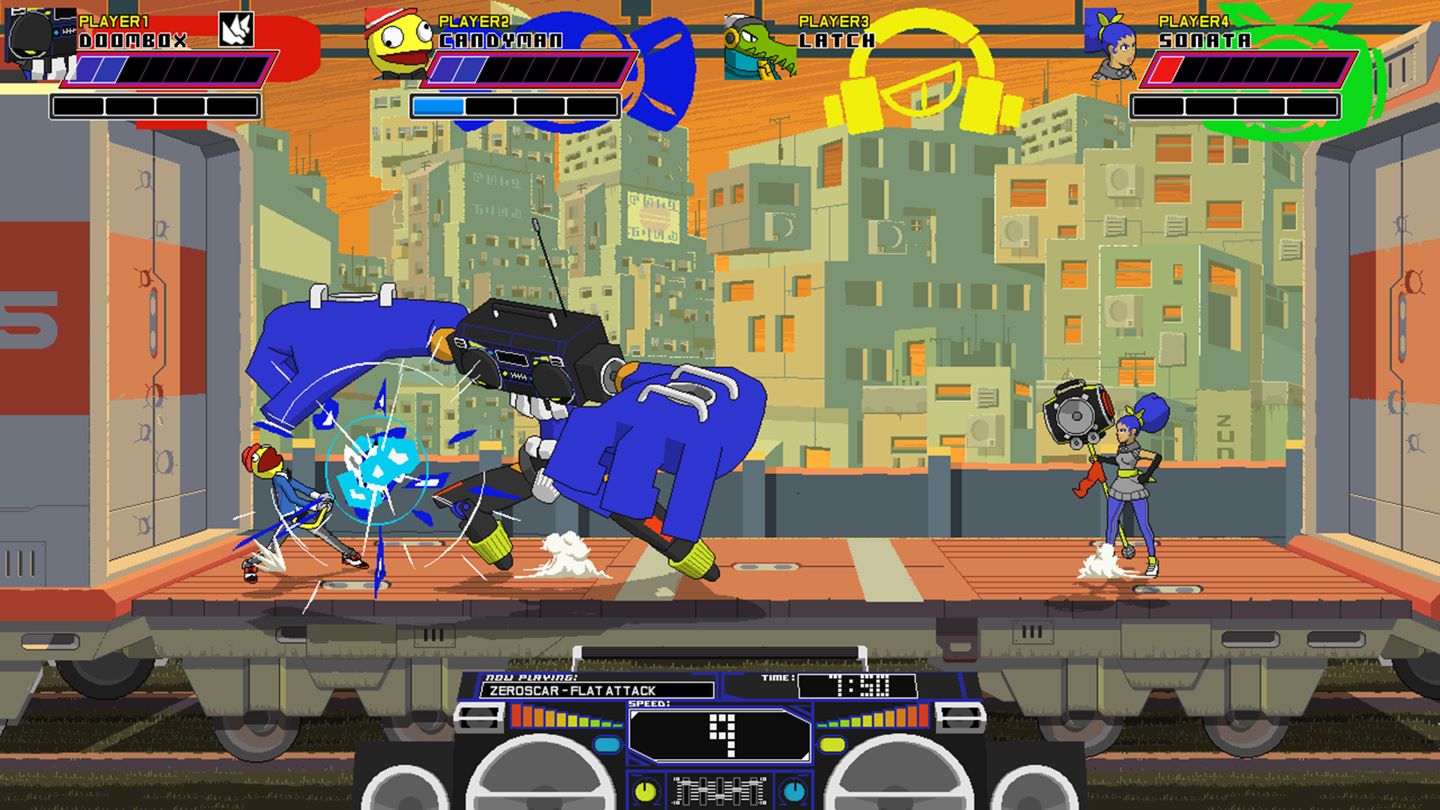 THE BAD
It's a game designed to be played with friends, online or on the same couch. When playing alone, you'll get tired of it really fast. Keep that in mind when buying this game.
I have a feeling that Lethal league has little content for the €15 that they're asking.
Score: 67% | Lethal League is a good and unpretentious game. I believe its price is a little high for the little content it offers. But you're going to have a lot of fun if you have some friends to play with or in its online mode, challenging players from around the world. Just remember to avoid playing it alone or you'll get tired of it pretty fast.