Frozen Free Fall: Snowball Fight is a Xbox One remake from the  2013 mobile release. It's the first gem matching game on the console and free-to-play!
-Some games are worth melting for.
Frozen Free Fall is a free-to-play game that uses hearts to continue playing, a system known for mobile games. You get new hearts over time or you can buy them if you don't want to wait. Personally I think it's a good thing that these kind of games are coming for Xbox One but I understand that some of you find it annoying to wait if you don't have any lives. Besides hearts you can also buy new characters and powerups for a heavy price. The game is a typical gem matching puzzle game like Bejeweled or Puzzle Quest that doesn't really introduce something new. It doesn't need too but if you're tired playing these kind of games than I don't recommend starting it. However, if you're like me and waited for these kind of puzzle games on Xbox One than you can be very happy. Frozen Free Fall is a decent and addictive game with a nice presentation and fun (offline) multiplayer snowball battles.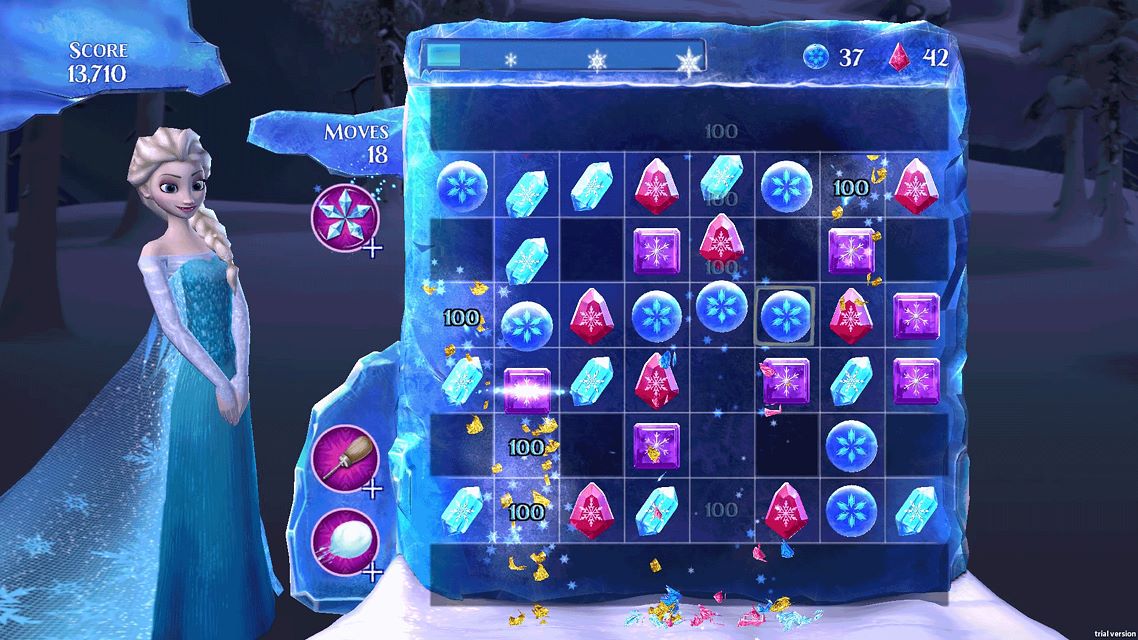 THE GOOD!
Finally a gem matching puzzle game on Xbox One, and free!
Addictive and strong gameplay for all ages.
Nice presentation with famous Frozen characters
Multiplayer is fun, online would have been cool.
THE BAD!
The available Store items are expensive
Having to wait for hearts can be annoying
A few frame drops
Score 75%